Here at our Cycle Hub we'd like to think our years of maintaining and servicing our own bikes for riding and racing puts us in the know how.  Alongside our qualified Cytech qualified technicians and e-bike experts we have the knowledge and experience to professionally service and repair all types of bike.
What makes us different to majority of other bike shops is our relaxed open shop/workshop.  So, if you have time call in for a coffee or brew.  You can see us working on your bike, or, chat with us for professional and honest advice. 
We partner with all the main UK distributors.  So all components, if not held in stock, are on a next day delivery ensuring we can have your bike back with you quickly. 
Not only can we service your bike professionally and quickly, give you first-hand advice but we also offer a variety of specialist options.  Including custom wheel building, custom frame and bike building, and professional advice on set up and positioning (etc).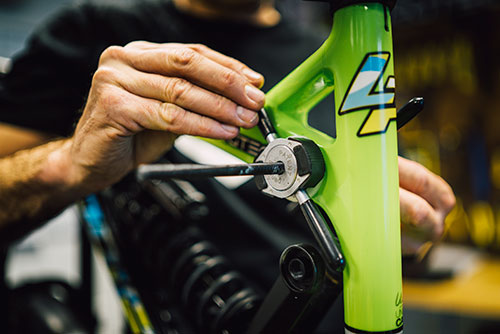 Despite proper maintenance, ebikes can and will go wrong, though that doesn't mean you need to panic. 
At our Ebike Service Centre, we are fully authorised to diagnose, service and repair almost all types of e-bike systems including Bosch, Brose, Shimano, Mahle Ebike Motion, Yamaha, Fazua and TQ.  Since we hold or have access to,  many spare parts,  ensuring we can get you back on your bike without long delays.
Our certified Ebike technicians are here to help, whether it's diagnosing an issue, a software update, full service or a custom build.  
Here at the Hub besides repairing ebikes, we ride, hire and race them so we equally understand their complexities and also their issues.  Thus allowing us to easily diagnose any current and potential problems.
We also stock a variety of parts for upgrade or repair, so it doesn't have to be motor/battery issue.  Since we know the demand that ebikes take on standard bike parts that come OEM, and we stock the parts that work and last that bit longer to deal with the additional torque.
Again, just call in for a coffee and talk about ebikes to us.  We are more than happy to pass on our knowledge and help where we can. 
True North Adventures looks forward to welcoming you to the Peak District.  Undeniably what's become one of the most diverse and well known riding destinations in the UK.
We have an amazing selection of natural trails and specifically designed routes born from years of riding for all rider abilities.
Stretching from our base in the South West Peak District in Staffordshire through to the Derbyshire Dales and into the Dark and White Peak.  
Regardless of ability we have something for everyone.    Whether you are new to cycling and would like to gently experience the scenery of the Peak District, or your a seasoned rider wanting find the very best trails.  Since there's so much on our doorstep it's hard to know where to start.   That's where True North Adventures comes in.
Bring your own bike or ebike or hire one of our own amazing high end full suspension ebike's.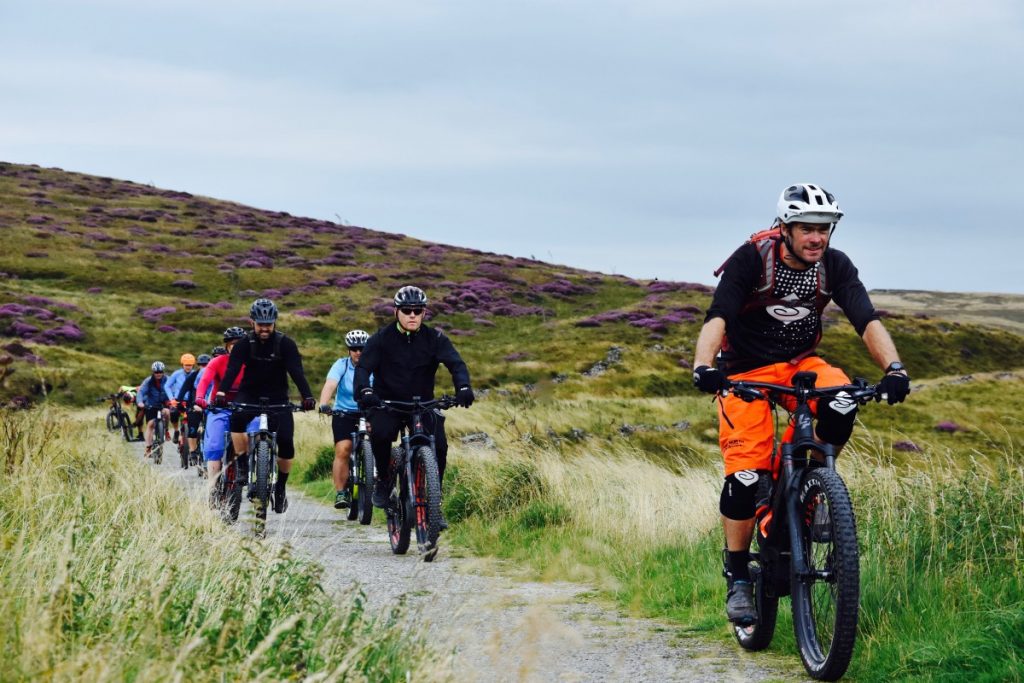 Our fully qualified and experienced coaches are undoubtedly the best.  Offering mountain bike and e-bike specific skills coaching courses in the Peak District and further afield.  These courses are designed specifically to improve your technical skills and bike handling, build confidence and bike control through progressive teaching methods.  
Regardless of your ability, the courses are tailored to you.
So whether you are new to mountain biking or e-biking and wish to grasp the fundamental basics, or if you're a seasoned rider who wants to improve aspects of their riding for when riding with friends or to improve your race results.  To explain further, have a look at our group or private courses below.
Bring your own bike or hire one of ours, you decide.