Workshop & Repairs Courses
If you've bought your first bike/ebike or just want to learn more about general repairs and maintenance, we can help.
Making sure your bike is ready to ride and safe is one of the most important things every rider should prioritise, regardless of skill or discipline.
Basic knowledge can be a massive help preventing any repairs mid ride, yet often overlooked.  If your bike is cleaned and maintained correctly this will increase the lifespan of your bikes components, regardless of weather.   Understanding what wear and tear look like on your bike will also reduce possible damage to other parts.  
Ultimately checking over your bike will ensure the safety and enjoyment of your next ride.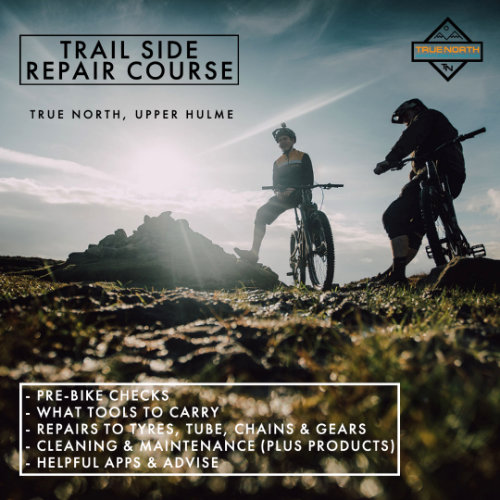 Whats covered?
Pre-bike checks
What tools to carry
Repairs to tyres, tubes, chains and gears
Cleaning and maintenance (plus recommended products)
Helpful apps and advise
Course details
Course dates
What do I need to bring/what's included?