[rev_slider focusjam2blog]
The Focus Jam2 7 - the new toy on the shelf
Introducing the new Focus Jam2 7 series.
Release day for Focus bikes.  Always working to develop their ebike range this time adding to the Jam2. 
From the same family as the 6 series, instead using the Shimano EP8 motor system with removable 720Wh battery on the 7 series.  
With Focus's renowned Flip Chip, CIS stem and F.O.L.D suspension kinematics with 150mm travel, the new design was about keeping riders in a more centred position on the bike.
We've been lucky enough to have a demo bike to test ride, see video below for our thoughts on the new Jam2 7 series.
Well done to the Focus team with the Jam2 7 series.
The new Jam2, with its relocated shock position,  feeling super responsive as soon as you get on the bike.  
With the flip chip set in the high position the bike felt stable,  centred and extremely poppy.  Very similar feel to its bigger brother, the Sam2, in both handling and similar numbers in geometry when in the low position.  
Our second test ride, this time in the Peak District.  We changed it to the low setting to deal with the different terrain, and boy does it change the handling.  It's really nice to be able to choose your setting to the suit the type of riding within seconds. 
We all know those riders who know how to rinse a battery, so over to one of our guides, Wayne!  It was good to see the battery lasting a good 5 – 10 miles more than he'd get on a typical ride on his Bosch 625Wh.  
I personally really love the Shimano EP8 motor. The power distribution is more natural, like what you'd expect to find on a muscle mountain bike.  This bike handles like a dream.  
There are some really nice features too.  Keyless battery removal,  reducing the risk of mechanisms coming loose, and most importantly, rattles like on some ebikes.  The Jam2 was super quiet.  
Also, an improved bolt on chain stay protector, e-thirteen cranks, magnet position and the integrated USB-C port at the on/off switch.  Undeniably, a really well thought through ebike.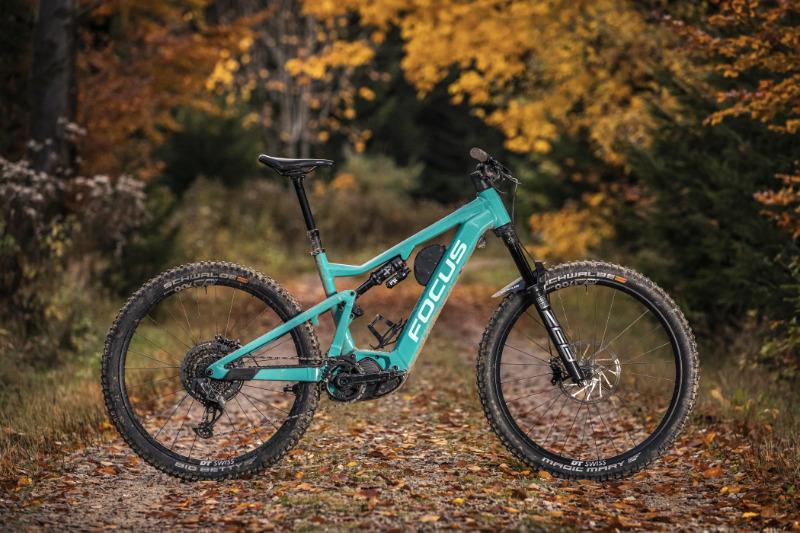 Loving the new Jam2 7 Series? Get in touch now to get yours on reserve.