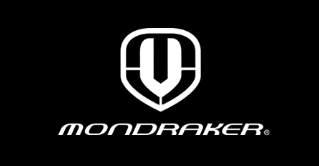 Mondraker are based in Alicante Spain in a great cycling atmosphere, they're a performance focused, innovative mountain bike and ebike brand.  Established in 2001 they think outside the box, design and manufacture the bikes with a distinctive look.
Two decades of passion, of hard work, of desire. Of innovation, breakthroughs, frustration, determination, resolve and ultimately, pride. Our relentless drive comes from an unquenchable thirst to design the best handling mountain bikes possible; to develop bikes without compromise; to make bikes that make the difference.  Bikes that win!
From the groundbreaking Podium Carbon XC race bike, to the World Cup winning Summum Carbon downhill race, and new to 2023 their new range to the e-gravel world.  They make exceptional bicycles with incredible world-class performance that live up to its hype.
Their innovative design and technology showcases some of the most forward thinking proprietrary, unique and award winning ideas, which is why Mondraker will always be a stand out brand in the MTB world. 
See which hard enduro rider chooses Mondraker for his bike of choice, meet the  Mondraker UK Brand Ambassador